All donations gratefully accepted
Like all Scout Groups, we are a registered charity, and are always looking to find ways to ensure we can raise funds to provide excellent opportunities to all our Scouting Family. There are a number of ways you can contribute, without needing to do bob-a-job (unless of course you want to volunteer for that!).
Easyfundraising
Easyfundraising is a fantastic website, whereby every time you shop online at selected websites, you earn cashback for us. These include John Lewis, Amazon and Ebay, and if you install their browser plugin it would be added on automatically without you noticing.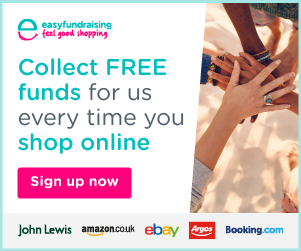 ---
Want to suggest an idea or offer a donation?
Do you have an idea for a fundraising event that you think could help us? This could be something we run at our hut, an event we attend, or even perhaps you want to do something yourself and get sponsored to raise money for us. Perhaps you have items that you could donate for use in raffles or similar, or maybe your company could help in other ways. No matter what, we'd love to hear from you and how you think you may be able to help.